The Best Tung oil is a drying oil extracted from the seed kernels of a native Chinese tree, the Tung. The oil is also referred by a variety of other names such as China wood oil, Lumbarg oil, and Noix d'abrasin. The oil is very popular among woodworkers, due to the oil's unique properties as you will see below.
Our best tung oil review article investigates the different variations of tung oil available in the market today, as well as the various uses the wood oil has for woodworkers. If you'd like to learn more about wood oil, including the oils usage, different types of oil, and so on, you have arrived at the right place.
7  Best Tung Oil Recommended Products
Top Tung Oil Reviews
Hope's 100% pure tung oil is the ultimate choice of a drying oil for fine wood, furniture, and many more materials. Just like the name suggests, the oil is 100% pure, unlike the other cheap, thinned finishes. The wood oil provides a classic hand-rubbed finish to enhance the surface's natural color and grain. Unlike other oils, Hope's pure tung oil doesn't leave a glossy surface.
Additionally, Hope's oil is top of the range, having been in the market for 40+ years. The oil is designed explicitly for unfinished woods that allow the oil to penetrate. The oil is also ideal for outdoor use, so if you are looking for an oil to finish your eucalyptus outdoor furniture, Hope's is the brand to go for.
Specs
Item weight: 9lbs.
Dimensions: 4"x6.5"x10."
Material: 100% pure solvent-free
Finish type: Satin
Manufacturer: Hope
Pros
Provides a quality finish for fine teak furniture
Helps improve water resistance
Boosts the furniture's stain resistance
Hope's 100% pure Tung oil is a permanent finish solution, doesn't require regular reapplying
Non-toxic so can be applied on food preparation surfaces
Cons
Requires 12-hour drying time in between coats
Needs thinning to penetrate new wood
Has a limited shelf life
Final verdict
Hope's tung oil is one of the best pure tung oils in the market today. Marketed as 100% pure, Hope's lives up to expectations delivering a superior finish to beautify and protect your surfaces. We recommend the oil to the woodworker looking for quality and willing to settle for nothing short.
WoodRiver Pure Tung Oil is the perfect solution for an all-natural long-lasting finish for your projects. The WoodRiver oil is environmentally friendly, and apart from the filtering to get rid of sediments, the wood oil remains natural and unprocessed. Being all-natural, WoodRiver Tung Oil slightly has a different color and appearance.
Specs
Weight: 8.2 lbs.
Dimensions: 12.2"x6"x6"
Type: All-natural
Manufacturer: Woodcraft
Pros
WoodRiver Tung Oil is easy to apply
Results in a rich lustrous sheen
The oil is 100% pure and toxic-free
Gives a weather-resistant and scratch-free finish
The oil is highly water-resistant
No stinky chemical smell
Food-safe so can be used on food surfaces
Cons
Needs to be thinned with mineral spirits to ease the application process
Final verdict
If you are looking for a natural finish to beautify your surfaces and provide extra protection, you should consider buying the WoodRiver Tung Oil. The wood oil contains no additives, therefore, ideal for finishing food surfaces. Thanks to the oil's high penetration rate and water-resistance properties, the wood oil is the best oil for furniture as well as cedar surfaces.
Real Milk Paint is another provider of pure tung oil, meaning the brand's wood oil is free of additives and distillates. The oil is a special kind, penetrating deeply into wood to enhance density and water resistance for a superb finish. The oil, however, doesn't give a gloss or heavy finish. The wood oil is ideal for finishing wood utensils such as bowls, wooden floors, and even concrete and brick surfaces – basically, any porous surface that requires a natural finishing. The pure tung oil by Real Milk Paint is of the highest grade with superior color.
Specs
Weight: 7.85
Dimensions: 8"x8"x8."
Size: Gallon
Color: Brown
Finish: Finished
Pros
The oil has a long shelf life
Doesn't darken over time
Results in a flexible, water-resistant finish
FDA approved thus food-safe
Easy to apply
Has a pleasant smell
Zero VOCs
Cons
Needs multiple coats for best appearance
Painting the trim is quite messy
Final Verdict
The Real Milk Paint pure tung oil is the best tung oil for people looking for a natural finish providing quality protection to wooden surfaces. The tung oil best works on cedar, and you will notice the oil's beautifying aspects soon after application. The oil, however, does need a lot of coats to get the best appearance, so you may spend some time finishing the wood. Besides that, the oil is a quality finish to work with.
Formby Low Gloss Tung Oil is easy to use and, as the name suggests, provides a low gloss finish. The product is manufactured in China, home to the tung tree, and is quite a valuable option of high-quality wood finish. Whether you are interested in strengthening or adding a touch of beauty to your projects, Formby Tung Oil finish is a suitable candidate to get the job done correctly.
Specs
Weight: 15.2 Ounces
Dimensions: 4"x2"x8."
Size: 16 oz.
Pros
The oil finish is very easy to use
The oil is also highly durable
Perfect wood penetration for the desired protection
Water, acid, alkali and mildew-resistant
Produces an exceptionally durable finish
Gorgeous hand-rubbed finish
Dries up nicely
Cons
The product is rather costly
Very thin and may evaporate easily
Final Verdict
Form by has been a quality producer of quality finishes for the past 30 years. However, the brand was recently acquired by American MinWax, which has halted the production of the popular wood oil and hiking of prices. However, apart from the hiked prices, if you can acquire the tung oil finish, you'll be in for a wonderful experience. The finish works well on various surfaces and, when applied correctly, will produce a quality finish. We highly recommend the product to people looking for a quality finish ideal for indoor use.
If you are looking for raw finishing oil consisting of natural resin, then you'll be happy to work with Dark Tung Oil. The raw oil is ideal for both indoor and outdoor use and can be used to finish floors, furniture, decks, concrete, and stone. The oil's natural resin adds the desired depth to your grain, resulting in that classic aging look.
Specs
Weight: 7lbs.
Item Dimensions: 8"x8"x8."
Size: gallon
Warranty: Yes
Pros
Produces a darker finish
The finish protects surfaces against water and other spilled liquids
Produces quality finishes with a classic antiqued feel
The product is very cheap
Easy to apply
Easy cleanup
Smooth finish
Cons
The product doesn't protect against scratching
Needs to cure thoroughly before exposure to avoid dust absorption
Final verdict
The best thing with the raw dark tung oil is the product's affordability. However, do not confuse the cheap price to mean that oil is a low-quality option. Contrary, the oil produces a high-quality dark finish. If you love antique moods, you'll be utterly impressed by the dark aging look dark tung oil provides.
Citrus Solvent is another wood finish we deem fit to feature in our best tung oils review. The product works great when mixed with tung oil, to provide a quality nice-smelling finish on your household objects. As an added benefit, citrus solvent helps fight parasites, so using the oil indoors will repel fleas from your household. Since the solvent is also natural, you can apply on food surfaces without the risk of food poisoning.
Specs
Dimensions: 11.4"x7.14.4."
Weight: 7.7 lbs.
Pros
The product is fairly cheap
Natural and eco-friendly
Easy application
The product is very cheap
Works well with any variation of tung oil
Food-safe
Cons
Needs the patience to achieve quality results
Final verdict
The citrus solvent is a good oil to supplement with your choice of tung oil to beautify or simply add a layer of protection onto your furniture and other surfaces. The product is best for use indoors, preferably on furniture. Since the oil is all-natural with no chemical additives, the product is food-safe and can be applied to home utensils and other surfaces that may come into contact with food. We recommend the oil as a suitable indoor finish.
Half & Half Gallon is a product of Real Milk Paint Co. The finishing product is a mixture of pure tung oil and citrus solvent. Generally, pure tung oil is a thick compound and doesn't easily penetrate surfaces; that's why the oils need thinning with a natural solvent like citrus.
The 1:1 mixing ratio works well with most surfaces such as raw wood, cutting boards, stone, slates, and so on. The half & half gallon is also food-safe, therefore, can be applied on surfaces that come into contact with food.
Specs
Weight: 7.45 lbs.
Dimensions: 11.5"x7.1"x4.3"
Pros
Easily penetrates surfaces
Sheds water well
Very durable
Accentuates the wood grain
Alcohol resistant
Results in a quality dark finish
Cons
The citrus smell is a bit strong and may cause nausea to some people
More expensive than regular finishes Needs a long time to cure
Final Verdict
The product is a good blend of raw tung oil and citrus solvent, thus, easily penetrating surfaces to give the desired effect. The blend does have a pungent smell due to the use of citrus, and though many people do not have an issue with the smell, some may find it nauseating. If the smell affects you, we recommend you apply the oil outside then bring the items indoors after complete curing. Apart from that, the Tung and citrus blend is reliable to finish your furniture and other household items.
What Are The Uses of Tung Oil?
The Chinese have been using tung oil for hundreds of years mostly in ships as a wood preservative. The oil penetrates up to 5mm into the wood, forming a hard impenetrable layer that repels water.
Today, tung oil is very popular among carpenters, woodworkers, and crafters used to apply a beautiful and protective finish on surfaces. The oil is commonly used to finish wood, bamboo, stone, brick, and even metal surfaces.
If you've ever wondered why musical instruments like guitars, wood floors, and hand-made toys have such a smooth surface, learning about tung oil finishes will enhance your understanding.
Benefits of Using Tung Oil Finish
For the sake of our tung oil review, we will be looking at 100% pure tung oil only rather than variations of the oil that may be corrupted, becoming less effective. Provided the finished surface is not damaged, tung oil offers the following benefits.
Tung oil is flexible; thus, the finished surface can expand and contract at ease
Tung oil is waterproof
The oil is alcohol resistant
Also resistant to fruit and vegetable acids (e.g., citric)
Acetone resistant (just like nail polish)
The oil accentuates the wood grain and texture
Easy to apply on surfaces
Easy to reapply in case of wear or damage
Non-toxic, thus food-safe
Disadvantages
Tung oil produces a mildly foul smell for the first few days after application
Takes time to dry and cure
Pure tung oil has poor penetration, thus scratches on the wood may cause exposure
The oil is difficult to store
Tung Oil Buying Guide
Choosing an ideal tung oil finish
Tung oil finishes come in 3 varieties; pure tung oil, oil/varnish blends, and wiping varnish. The three variations share similar benefits to what tung oil does to a finish. The effectiveness of each variation, however, depends on the amount of pure oil contained.
1. Pure tung oil
Just as the name suggests, pure tung oil is the uncorrupted form of Tung wood oil. Pure tung oil contains no added solvents. The oil's 100% purity is a good thing as you get to limit exposure to VOCs.
However, on the downside, you will have a harder time applying pure tung oil onto surfaces. The process requires a lot of patience since you will have to wait several days for the oil to cure. Also, you need to apply several layers to get the desired effect, as well as reapplying constantly. With the right amount of patience, pure tung oil produces a gorgeous finish.
2. Oil/varnish blends
Oil/varnish blend is designed to speed the process of curing, making the application process less fussy. The blends contain oil mixed with varnish to form a chemical bond.
3. Wiping Varnish
Wiping varnish, just like oil blends, is also designed to ease the application process. The wiping varnish is a straight varnish that is thinned for easy wiping onto surfaces with a piece of cloth.
We recommend the use of blends if you want the soft polish of oil and quicker drying time. A wiping varnish, on the other hand, is ideal if you are looking for durability and easy application.
Note: The terms oil/varnish blends and wiping varnish are rarely used in marketing. If you'd like to use the oil blends and wiping varnish for finishing, you have to read the instructions to determine which is which. A blend will instruct you to wait a few minutes after applying then wipe up the excess oil. If the instructions do not suggest any follow-up wiping, then the oil is likely to be a wiping varnish. The wiping varnish dries up on its own.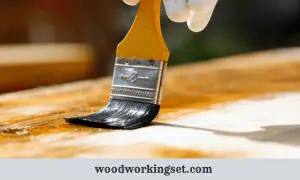 Usage:
How to Apply Tung oil Finish
First, clean the surface
The first step when finishing surfaces is the cleaning process. The quality of the finish will largely depend on how clean the surface was. Therefore, ensure that your surfaces are clean and free of any impurities such as grease, oil, dust, and such other contaminants.
When possible, you can start by sanding the surface to get rid of any previous coatings or finishes. You should only apply the wood oil on a bare surface, or over another coat of tung oil.
We recommend the use of trisodium phosphate for the cleaning process and an additional sanding for perfect surfaces. Finally, vacuum the surface to get rid of the dust from sanding.
Oil thinning
Thinning tung oil is meant to ease the application process. The thinning also improve the oil's penetration. However, not all surfaces require the thinning of the oil finish. For example, weathered wood, concrete, and old wooden floors do not require you to thin the oil before applying.
While thinning, mix the wood oil with equal proportions of citrus and an odorless mineral spirit. Some manufacturers also provide a commercial thinner, so you can use that too.
Apply the first layer
Now we come to the applying process. The first layer should be done generously, to ensure the oil penetrates perfectly into the wood or whichever surface you are finishing. You can use a sponge, a bristle brush, or any other soft material for the process.
The goal is to let the wood oil saturate into the wood cells to give the desired effect, hence the recommended liberal applying. Once you are through, give the oil some time to fully absorb.
Subsequent coats
Just one coat of tung oil will not provide the perfect finish that you want. Hence, you need to apply several layers of oil. Once the first layer has fully absorbed, apply a second layer. You can continue the process a few more times, waiting about 40 minutes in between the coats.
Once you have achieved a surface that remains glossy for at least 30 minutes or so, the job is done. The glossy surface is a sign that the wood cells are fully saturated and can't absorb more of the oil.
If you are finishing a decorative item, like a vase, you can have 2 or 3 coats of tung oil. However, for functional surfaces like a floor or table, go for at least 4 coats.
Remove the excess oil from the surface
After you have applied several coats, you will notice that the wood no longer absorbs the oil. That means that the wood cells are fully saturated. The next step is to wipe off the excess oil. Remember to use a clean rag in the wiping to avoid leaving contaminants. The importance of the wiping is to ensure that the remnant oil puddles do not cure onto the surface.
By now, the oil is fully saturated. However, the pure tung oil will take at least a day to settle in the wood/surface. After wiping, hang the oil-soaked rags outside then dispose of after drying.
Leave the oil to cure for up to 30 days
The wood oil takes about 10 days to start curing, and up to 30 days to fully cure. Avoid exposing the finished item to direct sunlight for many hours. As the oil cures, ensure to keep checking and wiping anything that gets onto the surface.
In case the finished surface is your floor, you can still walk on the floor but with clean shoes. To avoid contamination, you can place old rags under your shoes while walking on the finished surface.
Luckily, you do not need to place protective covers on the finished surfaces. The oil will naturally seal to provide a waterproof surface.
Clean the finished surface
Always clean the oiled surface for a perfect finish. The cleaning is very easy. Use some hot water, and standard soap and you are good to go.
Reapply where necessary for additional protection
You may need to reapply the tung oil occasionally to revive the surface and add more protection. The reapplying process is especially important if the finished surface is your floor or other surfaces that are often used. While reapplying, mix 1 part tung oil and 2 pat thinner and wipe onto the surfaces, then leave for drying as usual.
Tips to Remember:
Start with a clean surface
Avoid leaving excess oil on the surface during the curing stage
Don't sand between coats
You don't need an extra sealer or protective cover for maintenance
Always use 2 parts thinner and 1 part tung oil
Repairs
Repairing surfaces finished with tung oil couldn't be simpler. The repair process follows the same process as the previous application. Use a clean rug and apply small amounts of the oil onto the damaged surfaces. You can then leave the new oil for about ½ hour to dry.
Once the oil has dried up, lightly sand using steel wool for an even surface. For perfect results, repeat the process two more times and your surface will be as good as new.
Tung Oil Removal
Let's assume that for whatever reason, you decide to remove the tung oil. The process is fairly simple as you will see below.
Before Drying:
To remove the wood oil within the initial 24 hours of application, flood the finished surface with a thinner – e.g. turpentine, xylene, or naptha. Use a #0000 steel wool in rubbing the surface. Gradually, the oil will soften to a gummy substance. Then you can use some clean pads and solvent to completely remove the oil.
Since the tung oil sips into the wood to some degree, removing all traces of the oil may be impossible. You'd have to completely remove the outer surface of the wood.
After Drying:
To remove tung oil from a surface after the oil has already dried and cured, you only have the options of sandpaper and elbow grease. One of the benefits of tung oil is that the oil forms a chemical bond onto the surface. If you must remove the oil thereafter, you have to get rid of the entire surface where the oil was bonded to.
Choosing the right type of tung oil finish
Tung oil finishes come in three varieties. The first is pure tung oil, which provides durability and water resistance but not much else. Oil/varnish blends offer the same protection as a pure tung finish at an affordable price point if you are looking for something more than just natural beauty to your woodworking project.
Wiping varnish offers color stability on top of everything that both other types provide it with—offering one level up from regular oils or varnishes while still having all their benefits like being durable and waterproofing without requiring further sealing processes after application!
Does Tung Oil Darken Wood?
Tung oil does not 'darken' the wood itself, but it can have a slight tint. It enhances the natural color of your hardwood flooring so that it appears more prominent in nature's beauty. Wood is full of little quirks and irregularities on its surface which make them unique from one another – tung oil helps to bring these out better than normal by giving any piece you choose an excellent glossiness without making it seem too much like plastic or fake Hollywood shine!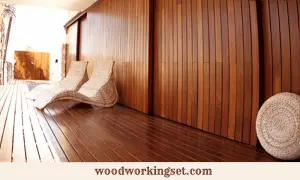 Pure Tung Oil is non-toxic
Pure tung oil is gaining popularity as a safe and non-toxic alternative for wood finishing. Derived from the seeds of the tung tree, this natural product has long been used to protect and enhance the beauty of wooden surfaces. Unlike many other wood finishes on the market, pure tung oil contains no harsh chemicals or volatile organic compounds (VOCs), making it an excellent choice for those seeking environmentally friendly options. Its non-toxic nature also means that it is safe to use indoors without worrying about harmful fumes or chemical exposure.
Thinning the Best Tung Oil: A Guide to Achieving Optimal Results
Thinning tung oil is a crucial step in ensuring optimal penetration into wood pores and achieving an even finish. By diluting tung oil with a compatible solvent, such as mineral spirits or turpentine, users can modify the viscosity to suit their specific needs. The right consistency not only facilitates easier application but also allows for better control over coverage and drying time.
FAQs: Best Tung Oil
What is tung oil?
Tung oil is a natural wood finish that is derived from the seeds of the tung tree. It is known for its durability and water resistance, making it a popular choice for protecting and enhancing wood surfaces.
What is a tung oil finish?
Tung oil is a native Chinese drying oil used for finishing surfaces to provide extra protection. Other oils related to tung oil are linseed, safflower, and poppy.
How many coats of tung oil should one use?
For the best results, you should apply about 3 coats of the full-strength wood oil. You should also use a #0000 steel wool to sand one day after applying each coat. Preferably, you can also thin the first layer by 50% of the oil with turpentine.
Is pure tung oil toxic?
No, Tung oil is not toxic. The wood oil is created to be toxic-free and has even been approved by the FDA as safe to use on surfaces that come into contact with food.
Does tung oil waterproof wooden surfaces?
Tung oil has been used for hundreds of years for the very purpose of providing a protective and waterproof coating. Once applied, the wood oil penetrates the surface, creating a relatively harder coating that repels water.
What is better between linseed and tung oil?
Generally, tung oil is better than linseed or any other oil that can be used as a finish. The reason is that tung oil is more water-resistant than linseed oil because the oil has 3 crosslinks between molecules compared to linseed, which only has 2.
Can tung oil be used as a wood finish?
Yes, tung oil is commonly used as a wood finish. It enhances the natural beauty of the wood while providing excellent protection. It can be applied to both interior and exterior wood surfaces.
Is tung oil the best choice for wood finishing?
Tung oil is considered one of the best choices for wood finishing due to its durability, water resistance, and ease of application. It enhances the natural grain of the wood and provides a long-lasting finish.
What is the best tung oil for wood?
There are several high-quality tung oil products available on the market. Some popular options include pure tung oil, polymerized tung oil, and tung oil blends. The best choice depends on personal preference and the specific needs of the project.
Are there any cons of using tung oil?
While tung oil offers numerous benefits, there are a few considerations to keep in mind. Tung oil has a longer drying time compared to some other finishes. It may also require more coats to achieve the desired level of protection. Additionally, tung oil can darken the appearance of certain wood species.
How do I apply tung oil to wood?
A: To apply tung oil, start by preparing the wood surface by sanding it smooth. Apply a thin, even coat of tung oil using either a brush or a cloth. Allow the oil to penetrate the wood for a few minutes, then wipe off any excess oil. Repeat this process for additional coats if desired.
Can tung oil be used as an oil-based finish?
Yes, tung oil is an oil-based finish. It is often used as a stand-alone finish or as a base for other oil finishes. Its natural properties make it an excellent choice for protecting and enhancing the beauty of wood surfaces.
What are the best results when working with tung oil?
The best results when working with tung oil can be achieved by properly preparing the wood surface, applying thin and even coats, and allowing sufficient drying time between coats. It is also important to follow the manufacturer's instructions and recommendations for the specific tung oil product being used.
Conclusion
Pure tung oil has been popular among woodworkers for hundreds of years, thanks to the oil's unique properties. The wood oil can be used to create quality finishes on wooden as well as other kinds of surfaces, due to the protective and water-resistant coat it creates. Today, the oil's popularity is only increasing, as the oil has also been proven to have additional benefits such as being toxic-free, food-safe, and environmentally friendly.
If you need a quality oil to finish your surfaces, whether the surfaces are handlebars, furniture, or wooden floors, tung oil is the best oil to use. We have reviewed the most popular pure tung oils available in the market today to make your choice easier. Enjoy your time shopping for a suitable tung oil and applying the gorgeous finishes onto your household items and work surfaces.